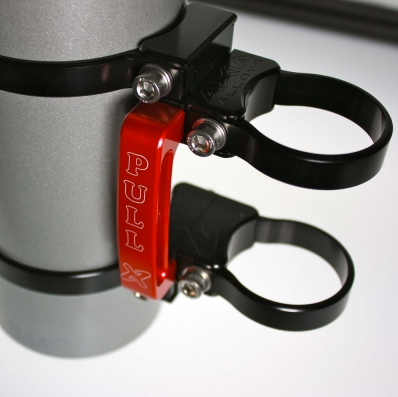 The Axia Alloys billet fire extinguisher mount is a work of art. Its aircraft grade 6061 aluminum and stainless steel components are precision machined for a perfect fit. All contact points are o-ringed so that it will not wear or rattle in even the most demading offroad environment.
Just pull the red quick release handle and the 2lb fire extinguisher is ready to go.
Package Comes with The Extinguisher and mountings set-up, and Two Clamps of your choice of Color and Size!!