Click To Enlarge
Best Values
Related Items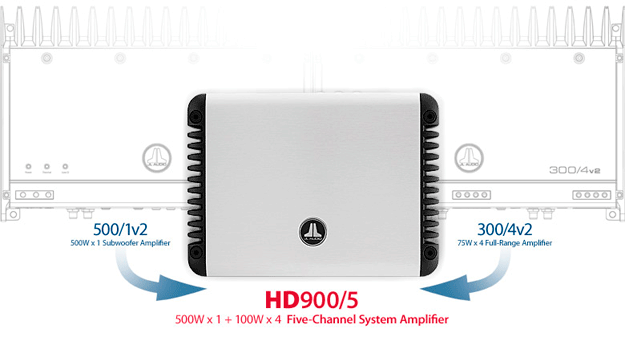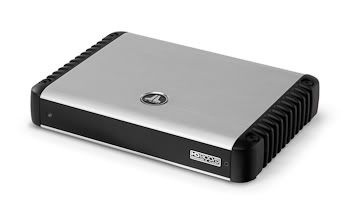 "Small" is not the real story here.
Making an amplifier small is great, of course... but not if power and sound quality are sacrificed.
This is why our engineering team focused on achieving world-class fidelity first, and then on making our HD amplifiers amazingly powerful, efficient and small. These efforts led to a remarkable switching amplifier technology called Single Cycle Control™, which allows all of these goals to be achieved.
This exclusive core amplifier technology is mated to our regulated, intelligent power supply (R.I.P.S.), advanced thermal management systems and a full complement of studio-grade processing features to put the all-new HD amplifiers in a performance class all their own.
We invite you to sonically compare the HD amplifiers to any amplifier, at any price... We think you will quickly discover that all the old amplifier compromises have suddenly vanished.
5-channel Class-D System Amplifier. 75W x 4 @ 1.5-4 ohms (Main Channels) 500W x 1 @ 1.5-4 ohms (Subwoofer Channel)