Click To Enlarge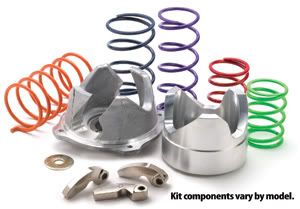 When we think of UTV Clutches, we think of EPI, and you should to.
Known for their high quality, and superb performance!
This EPI clutch kit will provide more impressive acceleration and dramatic improvement of driveability.
Part# WE490739
• For those who enjoy trail riding and want the best overall performance
• Designed for stock tires
• Elevation 0-3000 feet
• Designed for stock motor & stock exhaust
• Kit components vary by model
• Additional tools required for installation: CCT510 & PCP-8
Dont forget your EPI severe duty belt.